Remote Monitoring and Maintenance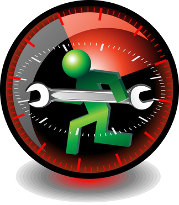 Proactive issue prevention.
Technology issues are frustrating. Daily tasks are interrupted, costing you repair and operation fees. Oaks Data Systems can help minimize these costs with our remote monitoring service.
Our approach
Proactively prevent network and workstation IT issues with our remote monitoring solution.
We will install our monitoring software on all your workstations and servers, giving us the ability to detect any unnatural condition. Our Network Operations Center will receive a report of anything abnormal, notifying our technicians to investigate the issue.
With the ability to login to any managed PC remotely, our technicians can see what is one your employee's screen when there is problem. We will be able to navigate the problem from our office, quickly fixing any potentially critical issues while significantly limiting any errors in communication. This Remote Monitoring Service works to eliminate major problems before they occur.
Remote Maintenance
Minimize security threats and software errors with remote maintenance.
All major software companies do a great job at keeping their programs secure, but breaks in their defenses are inevitable. New viruses and malware are produced every day, designed to gain access to your seemingly secure systems. Our remote maintenance system will help keep your software running smoothly. We will work with your staff on all essential maintenance, keeping your workstations and servers up to date.
The maintenance process.
We work around your business schedule. By setting up configuration profiles on all of your workstations and servers, we will be able to access any vital information about the PCs you need managed. This includes OS type, internal machine specifications, and software and anti-virus information. We will receive notifications whenever updates are available, and schedule them to be done at a time most convenient for your business, eliminating downtime.
Take a moment to look around our website, and please let us know if you would like more information about our Remote Monitoring and Maintenance tools and how they can benefit your business. Fill out the simple form, or give us a call at 805.777.8877.