IT Consulting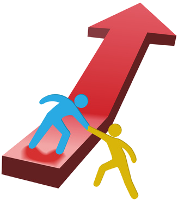 Providing IT guidance for businesses and organizations.
Your business needs to be efficient in order to be competitive, and that is what Oaks Data Systems is all about. Our IT Consulting service is aimed at companies looking to maximize both productivity and profitability. By cutting out redundancies in processes and costs, we will help bring your business to the next level, getting the most out of your available resources. Our professional IT consulting service will ensure your technology is working best for you.
Professional Technology Consultants
Technicians trained in all types of business technology.
Oaks Data Systems is well-versed in business-minded solutions for any IT situation. We work alongside you to create a plan that incorporates:
Organizational requirements
Business strategies for the present and future
User input
Company guidelines and procedures
With this information, our technicians will deliver a complete computer infrastructure implemented according to the specific needs of your business. Beyond that, we provide ongoing consultations to be certain that your technology continues to serve your business well.
Solutions that Grow Alongside your Business
We look at the present, then on to the future.
You just have to know where to start. And we can help. By implementing technology enhancements, you can not only improve the speed at which tasks get done, but perform them from more places with more freedom. At Oaks Data Systems, our consultants are prepared to provide superior efficiency to take your business above and beyond.
For more information about how the IT professionals at Oaks Data Systems can help make technology work for you, call us at 805.777.8877.